Welcome!
We are happy to see you on the website of Christian Language Study Center (CLSC)!
About us
Contact us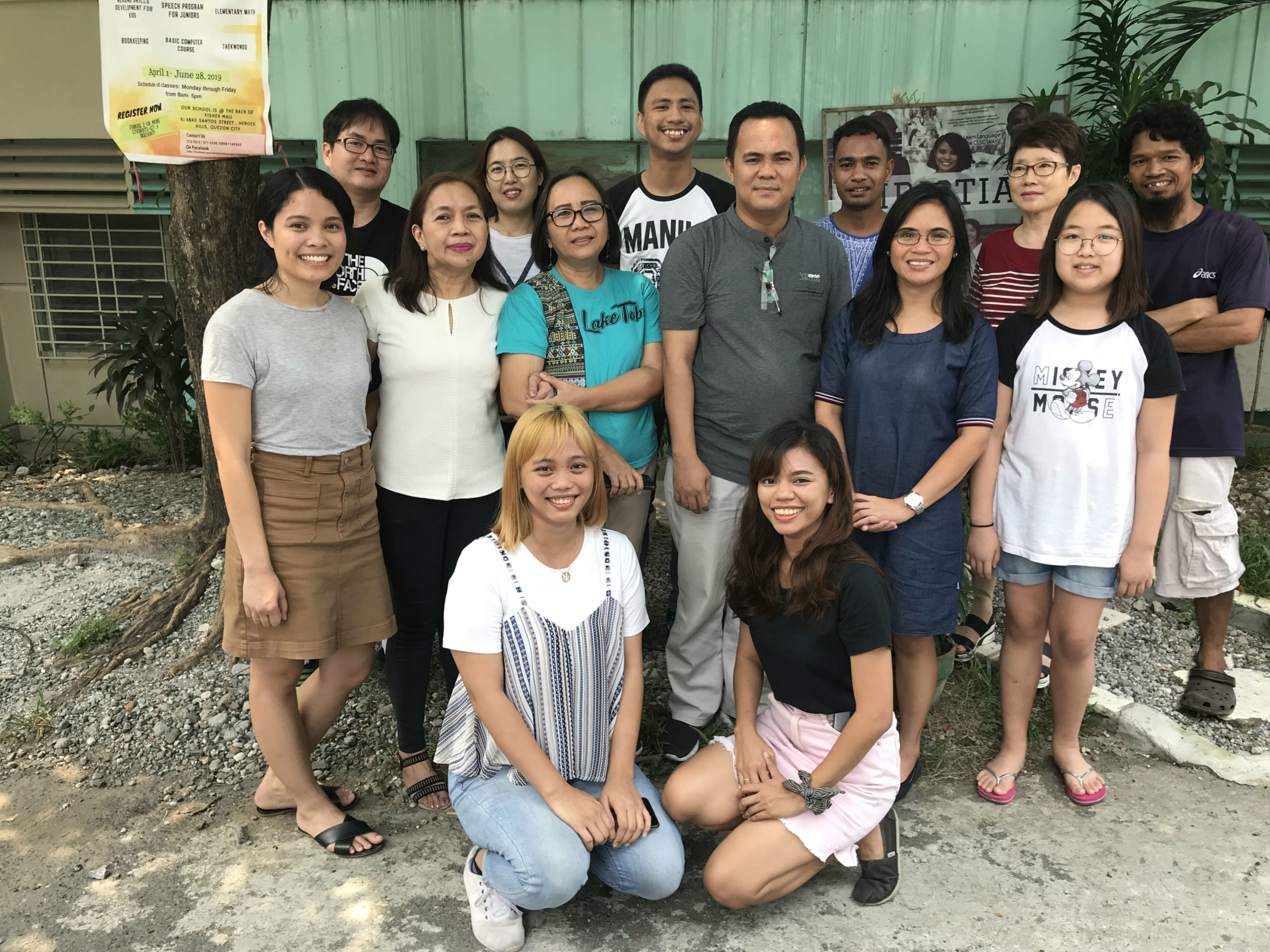 About CLSC
Christian Language Study Center is the Philippine's premiere language institution in Filipino Study. Not to mention that since its inception in 1961, CLSC has also been teaching Philippine languages like Cebuano and Ilocano.
Likewise with 45 years of English Education and Training – since 1972 when English was added to the curriculum – CLSC is richly experienced and an expert in English Language Study.
We also conduct reviews for International English Tests such as the IELTS, TOEFL, and TOEIC.
Classes are handled by a team of instructors that are professional teachers in the language they teach and/or well-experienced.
Read more
Activities
12 Mar , 2021

We ran new website which is now more modern and easy to manage. We using all new technologies to public our activities and all the information which is important for our students. Hope, you will like it! Contact us if you have any questions!

11 Mar , 2021

As CLSC is a language institution, its main focus is language education. However, students also get to socialize with instructors and staff during class breaks. On these occasions students get to practise the language of their study. As a matter of fact, students are encouraged to mingle when class breaks. During Fellowship Activities like Christmas

11 Mar , 2021

We are 56 years old and counting! For more than half a century now, CLSC has been engaged in the field of Language Education and Training. God's faithfulness has never failed! We have journeyed in the ocean of language decade after decade and have navigated through smooth and rough waters. The CLSC ship remains afloat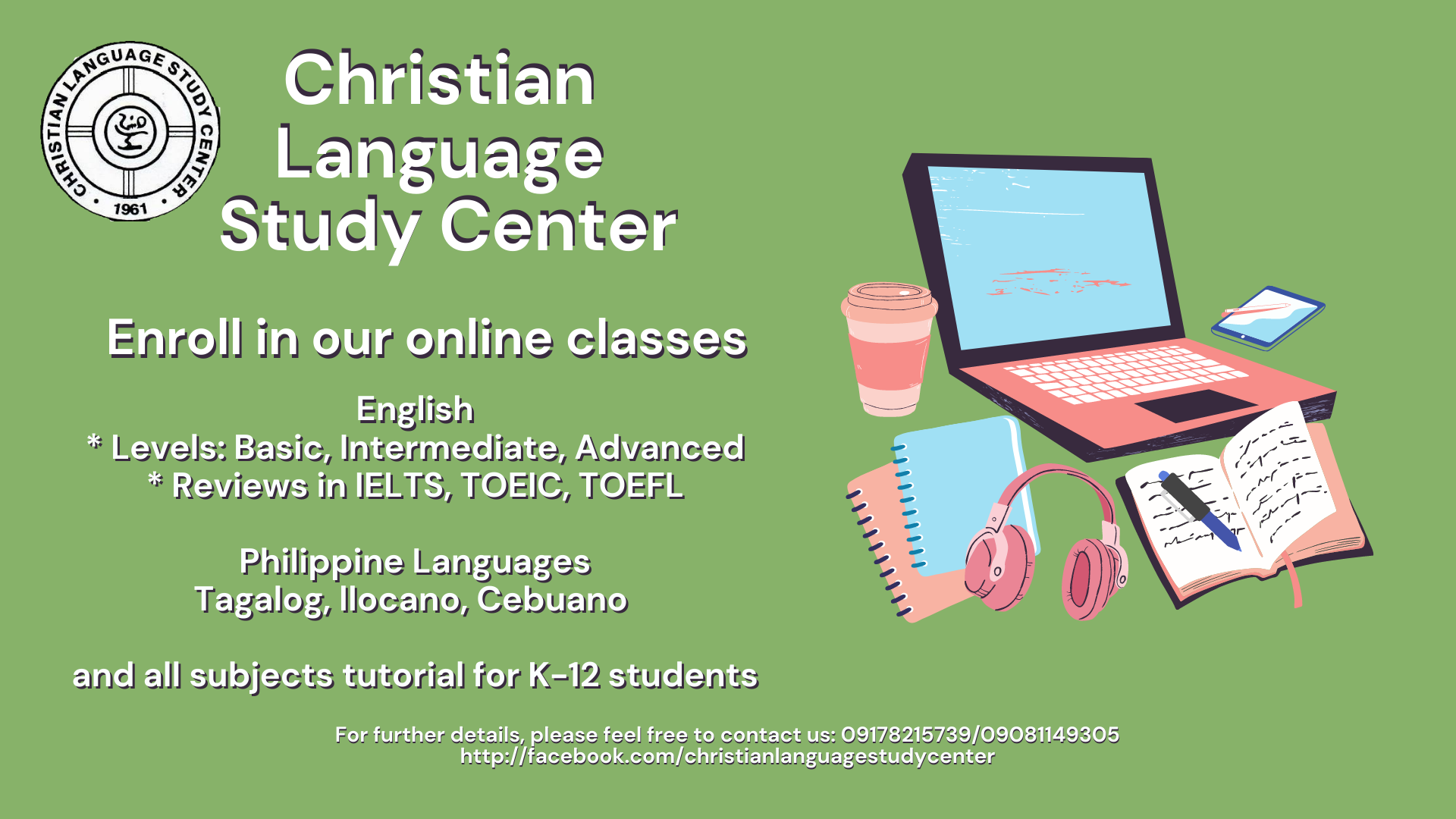 ---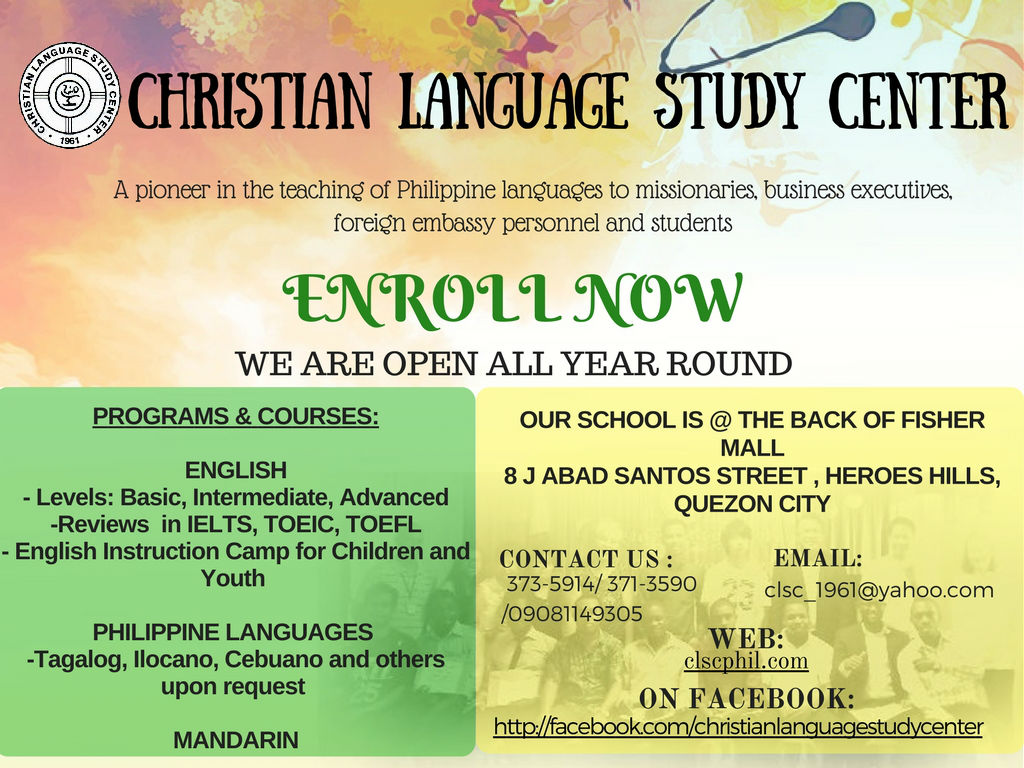 ---
Why CLSC?
We are a pioneer in the teaching of Philippine languages to missionaries, business executives, foreign embassy personnel, students, etc. We are an experienced institution in the teaching of English, the global language. Come now and experience the friendly atmosphere of CLSC!